The Mediterranean is a large landlocked sea which isn't quite famous for its waves. Yet, there are good waves to be found in all its corners, all the way from Israel to Gibraltar. And because Sardinia receives the most of its wind swells, it's slowly making its way to the surfing map.
If you're considering to visit this beautiful island, following information may help you.
What to expect from surfing in Sardinia?
First, you need to realize one thing and keep that in mind all the time:
However good the waves may get in Sardinia, it will never be as perfect or consistent as surfing in the big oceans. But if you're ok with that, you may get lucky and have a surf trip of your life – even in the Mediterranean.
To give an estimate, a good week of surfing in Sardinia usually gets you about 1-2 really nice surf sessions, maybe 2-3 flat days, and the rest will be small or bumpy, but still rideable.
If you are willing to drive for hours to the other side of the island, you may increase those numbers a bit.
And of course, it gets more flat in the summer and more stormy in the winter, so the best chance for a pleasant surf trip is in the Autumn or Spring.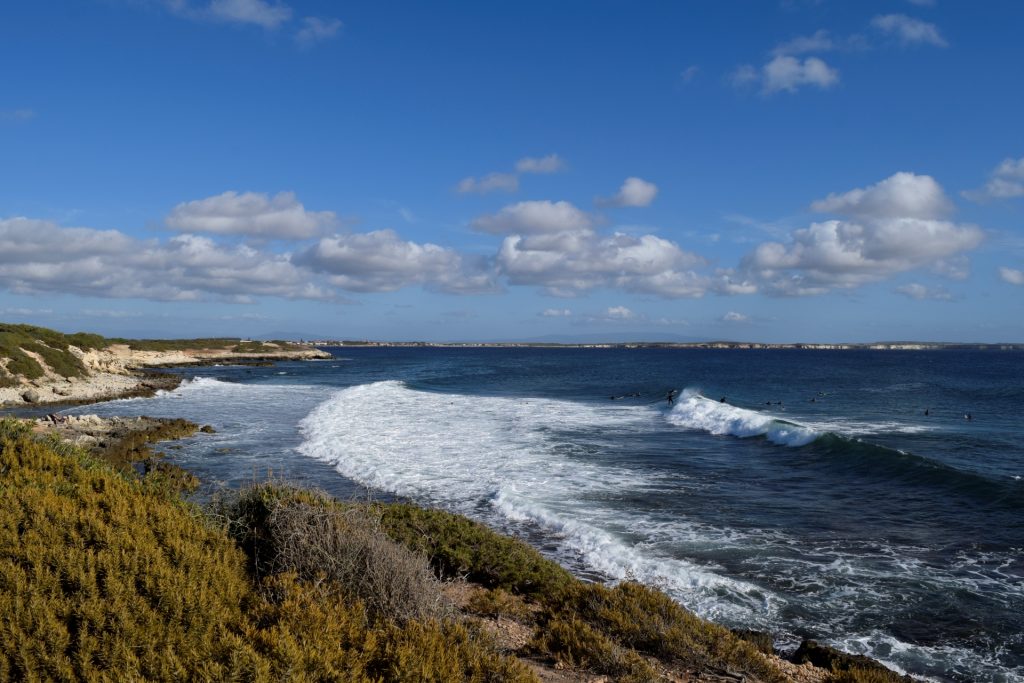 Why going surfing to Sardinia?
If you start doing the math, counting the pros & cons, you may start asking why not going surfing somewhere else like France or Portugal? But before you write it off, here are some of the main reasons why surfers like to visit Sardinia too:
It's a perfect combo if you do kite or windsurf too.

If you are a pure surfer like me, just continue to the next points…

It's more accessible for many of us.

There are three international airports with ultra low-cost flights available from all over the Europe.
Taking your own car or van is also an option with multiple ferries from the mainland.

It's another island to explore.

All surfers like to explore, and you may be tempted to find something different from Peniche or Hossegor.
The rugged landscape and difficulty to find the surf spots also add to the adventure factor.

The crowds are not that intense.

Because it's not a prime surfing destination, you won't find many surfing tourists here.
However, there are quite a lot of locals so learn some basic words in Italian to make friends.

The island itself is worth it.

The climate is mild, compared to harsh Atlantic or oppressively hot tropics.
The Italian food is incredible and Sardinia have some of its greatest.
There's much more to do & explore when the sea is flat.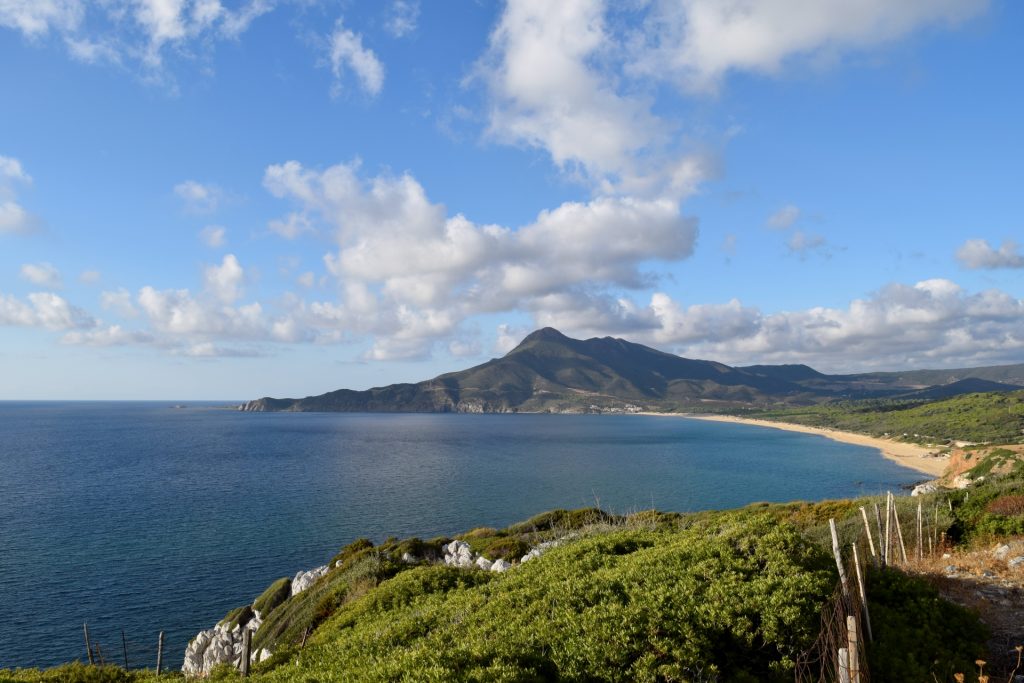 Things to remember when visiting Sardinia for surfing
I've mentioned consistency being the no1 issue and listed all the positives. But naturally, there are some difficulties you'll have to overcome if you want to enjoy surfing in Sardinia. Check out these free tips:
Driving between the surf spots is not easy.

The island is large and while there may be some waves on the other side, it often takes three or more hours to get there.
Most of the surf spots are quite remote, so the roads leading here are narrow & slow.
Take the Google Maps estimates lightly, they're often double in real time.

It's not a low-cost destination.

The accommodation prices are quite high – even in low season.
Dining out can get expensive too.
Surf supplies like wax or wetsuits are imported and expensive.

The surf season is the island's off season.

If you arrive in October-April, most of the restaurants will be closed.
Even the main camping sites are closed and some hotels too.
Nightlife is limited to the cities, not resort towns.

Board rental is very expensive.

There are almost no board rental options on the surf spots, you have to visit the surf shops in the towns. And they charge a lot.
As much as I like to support local surf shops instead of the airlines, if it's possible, bring your own board to Sardinia.

It's all about the wind.

There is no tide here to rule your daily schedule, but instead it will be the wind. It gets windy almost every day, especially on the north. Mornings can get glassy.
Traditional surf forecasting websites have low accuracy in the Mediterranean.
The conditions change quickly, it can go from flat to overhead (and vice-versa) in a couple of hours.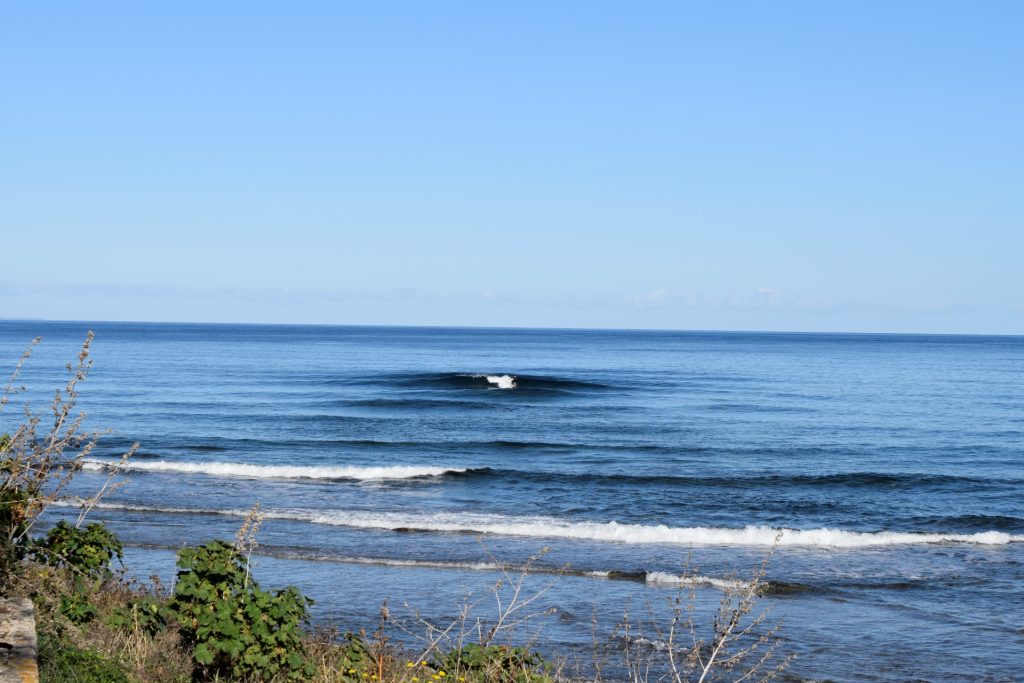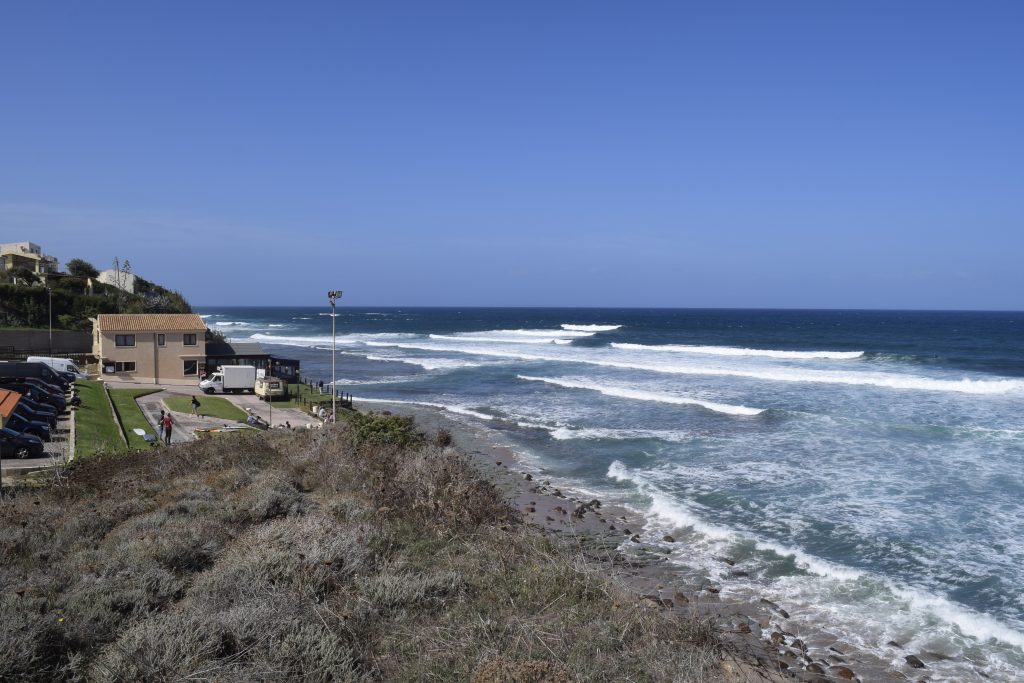 The best waves in Sardinia
There's over fifty known surf spots on the island on four different coasts, so it may be difficult to choose where to start. Here are some of my favorites:
Capo Manu, west coast

The famous Sardinian epic slab, works only on bigger north-west swells. Definitely not for beginners due to proximity of sharp rocks. It can get packed with locals, but you may get lucky if there is a swell during the work-day.

Is Arenas, west coast

Mellow beach break in front of the camping, multiple peaks, perfect for beginners.

La Marinedda, north coast

Gets a lot of Mistral wind swell and the bay makes it bigger. It can also hold a bit of wind due to the cliffs. Beach break, but strong currents & shore break makes it more suitable for intermediates.

La Ciaccia, north coast

A fine left-hand reef break with two distinct sections and a channel to paddle out. Catches a lot of swells but the dominant onshore wind too.

Porto Ferro, north-west

A beach break north of Alghero. Hidden from the north winds by a hill. A nudist beach in the summer.

La Speranza, north-west

Right-hand point break extending to a beach. Alghero local's favorite. Needs bigger swell to work.

Dido beach, south-west

Fun beach break north of Buggerru with a beautiful backdrop. Open to swells & winds.
As you can see, there's plenty of waves to choose from, you just need to be on the right place in the right time.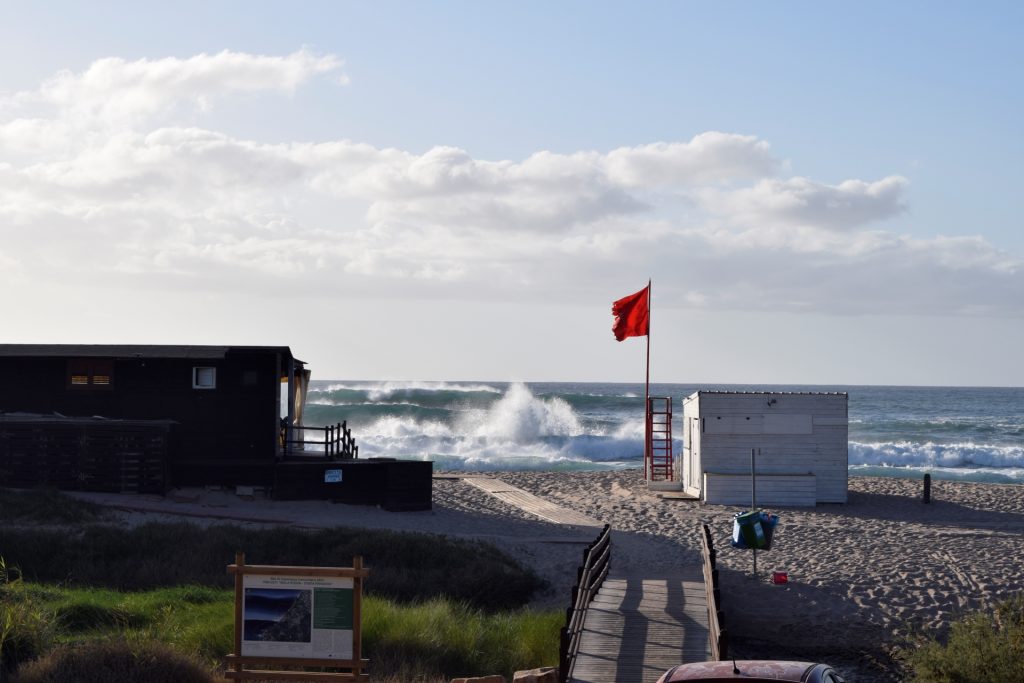 So is Sardinia worth a surf trip?
To be honest, if you're planning a hard-core surf trip and nothing else interests you, it may not be your kind of destination.
But if you want to explore and experience something different, you should give Sardinia a chance.
Beautiful landscapes, awesome food, friendly people, and not-so-crowded waves make it a place well worth visiting.
---
Bonus: My personal favorite activities and places you shouldn't miss while in Sardinia