Hi, here's Ben. I'm a regular hobby surfer who loves to travel and explore new waves & destinations. Over the years, I've worked as a surf club founder, surf instructor, surf guide & tour operator. Now it's time to share some of my knowledge online.
Different surf guide
The surf guide section is focusing on each location's specific topics based on my own experience. It should be useful to anybody who is seeking to maximize their wave time and quality. My main goals are to bring you more detailed info about the waves, solve actual problems we have to deal with, and help surfers to enjoy every wave.
Surfing life blog
This surfer's blog is not about binge-watching videos or articles about pro surfers shredding some epic waves. Neither it's about posting some boho-aloha-hippie-eco-sexy lifestyle pictures that have nothing to do with reality. Nor am I going to flood it with generic travel information or affiliate marketing reviews. NoBadWave is a story about real surfers' joys, struggles, and honest insight into how surfing life really is.
Surfing wisdom
Surfing can be a sport, an art, or simply a free time pleasure. Either way, it requires some knowledge, preparation, and training. In the practical surf guru section, I'm sharing my tips, videos, infographics, and general knowledge that can be applied to any wave in the world.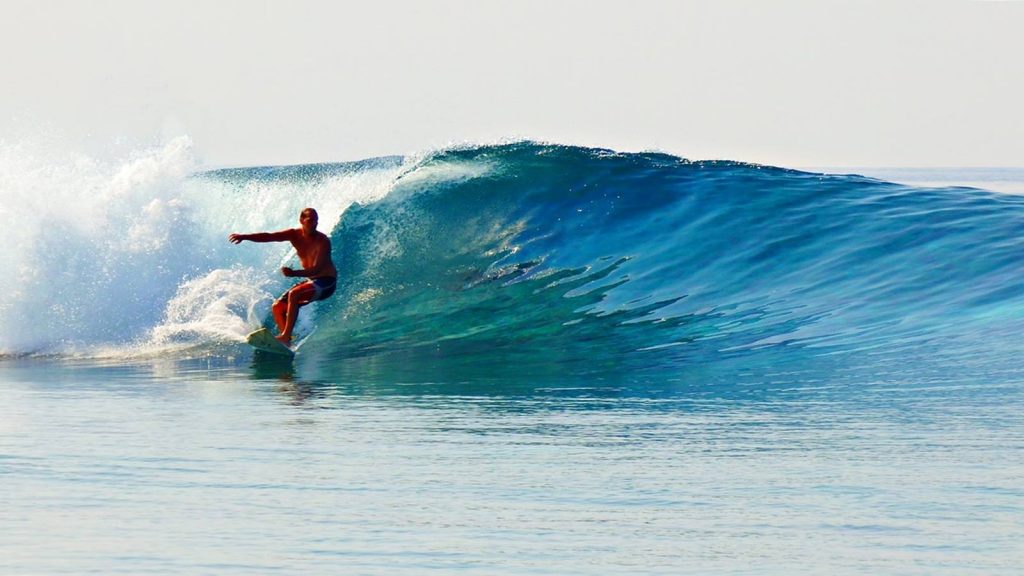 How does it work?
Right now, NoBadWave is only at the beginning. I have hundreds of articles and lots of surfing knowledge that I want to share in my head, but to write down the years of experience takes a lot of time.
If you like my surf advice, please consider subscribing to the newsletter so you don't miss the new stories.
One supporter is worth thousand of followers.
I've decided not to pursue any social media success for now, but I'll be glad if you help to share some of the articles. Also, there is a red coffee button on the top right corner of the website where you can buy me a coffee – a small donation to keep me going 🙂
Surf retreats
Guiding and helping people to explore surfing has been my life mission, so I want to continue to organize surf trips to exotic places around the world.
Surf retreats are about slowing down, enjoying the time near the ocean, and catching some good vibes.
I'm hoping that the Coronavirus crisis will be over soon and rather than returning to our old consumerist way of surf tourism, we can start a more conscious way of surfing and enjoying the waves. NoBadWave surf retreats will be trying to achieve that.
Big plans
If NoBadWave keeps on growing, I'm planning to add more interesting sections like downloadable surf guides, online surf courses, surf training videos, and others…
Stay tuned and support by sharing.
Mahalo!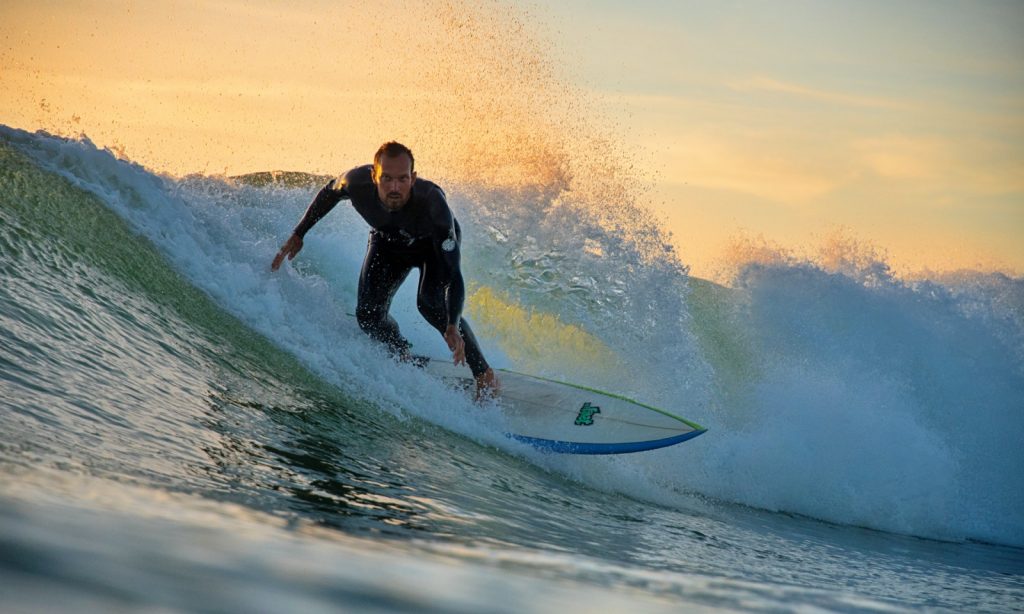 If you read this far, you may be considered a true NoBadWave fan, so allow me to introduce myself a little bit more…
Origins
I was born in an absolutely landlocked country in the middle of Europe called Czechoslovakia. The country later split into Slovakia & Czechia, but coming from one and now living in another, I think I will forever consider myself as a Czechoslovak. This is not all that important except two details related to my surfing:
I've only started surfing at 25. That's considered quite late to become any good in high-performance surfing terms. But it's ok, I still enjoy my training 🙂
I have to travel a lot to get to the waves and I will never be a local anywhere 🙁
These two points have defined my surfing path and I think I've been able to get a quite unique outsider view on many surf-related topics and situations.
Surfers path
Until 2008, I wasn't aware that you can actually surf in Europe. It was on a Czech surf camp in France where I first learned to stand up on a surfboard. The next year I went with them to Costarica where I rode my first real wave.
Since that day I feel like the ocean is my true home.
Quite early after I started catching waves, I felt a strong urge to share it in my landlocked home and show the others how great surfing is. So I founded a surf club in Slovakia with my friends. We've started to organize surf camps in Portugal and surf trips into exotic countries like Morocco, Bali, or Sri Lanka.
The next stage was to do an instructor course where I met one of my role models – Jez from Unisurfity who's one of the top surf coaches. As the years passed, I've traveled to many more destinations meeting local surf instructors from all over the world. And I've started to see the differences between a good surfer, a good instructor, and the importance of a surf guide.
Later we've created a surf travel agency and being from a low-budget country, we did some pretty crazy tours relying only on my knowledge and experience. In the last 10 years, I've surfed in over 30 countries and hundreds of different waves. Without consciously knowing it, I've become a global surf guide.
The dark side
I dare to say that I was wearing rose-colored surf glasses for quite a long time. Not that my life would be so perfect, but I was getting so high on surfing that I felt right just living on a day-by-day basis, enjoying the moment and not giving a shit about what's going on or what the future might bring. The by-products of that kind of life are, for example, not knowing anything about life on land, losing all my non-surfing friends, and spending entirely all money on surf travel without saving anything for the future or family.
As they say, all good things must come to an end one day. And I needed two huge kicks from my life to realize that. First was the passing of my closest friend and best surf buddy in 2017. The other being the 2020 Coronavirus crisis which made global travel and careless surfing life impossible to sustain. While I'm still learning to cope with both, you can read some of my personal experiences in the blog.
But what I already know is that it doesn't matter how good you surf or if you discovered the best wave in the world when you don't know how to enjoy it and don't have anyone to share it with.
Taking good care of your body, your mind, your family & friends is a continuous process that requires daily attention. If you do it right, it will help you to surf even better and take the most pleasure out of every wave.
Future vision
During the Covid lockdowns, probably for the first time in my life, I've had some time to think and reflect not only on myself but on the surfing life too. I believe that while it's not anybody's fault, we've taken the beautiful concept of wave riding, and created just another unsustainable industry that is making more problems than doing good for the people & the planet. Mass-surfing tourism has devastated many coastal town environments and communities already. You need to look no further than the world-famous island of Bali. And our surf culture is driven by fierce competitiveness and reckless consumerism instead of being nice & friendly to each other and our Earth.
I'm hoping that writing about it will ignite more surfers to think about some of these problems too.
And that we may realize that it's not important how many waves you catch, or how big they are. Neither that we need a new surfboard every year and the old boardshorts or bikini are just as good as the latest models. There is a hidden cost in our luxury surf resorts and boho-beach lives. All of this will only bring us very short-lived pleasure. The perfect wave might be just around the corner and we don't need to travel the whole world three times to search for it.
The real happiness from surfing comes only if we learn to share it with everybody, protect it and give back instead of only taking. Then we'll learn that there is No Bad Wave.